Posted: 03 Feb 2014 07:00 AM PST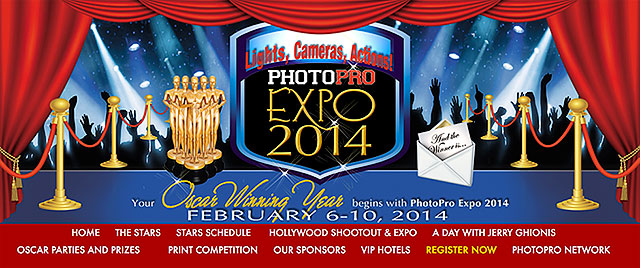 Brian Smith is very excited to be headed to speak at
Photo Pro Expo
this week where he'll join an award-winning line-up of photographers including
Matt Kloskowski
,
Jerry Ghionis
,
Sandy Puc
,
Stacy Pearsall
and the great
Sam Abel
. If you're in the midwest, please join us in Covington, Kentucky from February 6-10 for a very memorable weekend!
Secrets of Great Portrait Photography
Friday, February 7th, 2014
3:30pm-5:30pm
Photo Pro Expo – Covington, Kentucky
Program Description:
Celebrity portrait photographer Brian Smith
shares the lessons he's learned over the past 30 years capturing the faces of the famous and infamous as a top magazine portrait photographer. Brian will discuss his approach to editorial and commercial assignments from concept to final images, and detailing his approach to lighting and problem solving on productions both small and large. Smith will also share secrets about how to quickly capture the personality of the people you photograph and he will also discuss how personal projects can be used to generate editorial and commercial assignments, and allow your personal style to evolve and grow while generating assignments you love to shoot. Smith will share celebrity portraits of from his new book '
Secrets of Great Portrait Photography
' to show ways that you can make everyone you photograph look and feel like a star.
The post
Speaking at Photo Pro Expo 2014
appeared first on
Portrait Photographers Miami l Celebrity Portrait Photography Florida
.